The CMCA Biennial Exhibition is an open juried competition for artists at all stages of their career who have a strong connection to the state of Maine. Work in all mediums is accepted for review.
Submission guidelines are posted in early January of the Biennial year. Submissions are due in early April, and selected artists are announced in May. The Biennial Exhibition typically takes place in the fall of even numbered years.
The concept of an open juried competition at CMCA dates back to 1978, when then director Ben Goldsmith presented the first Annual Juried Exhibition. It was the only continuing statewide juried exhibition until the Portland Museum of Art introduced the its first Biennial in 1998.
Applications for the 2018 CMCA Biennial will be accepted online from January 1 to April 2, 2018. Artist Members are eligible to submit additional images for consideration. To become an Artist Member, click here. 
To submit to the 2018 Biennial: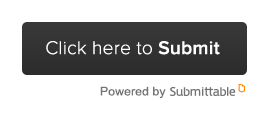 Exhibition Dates: November 2018 – February 2019
Jurors: Kate Green, Guest Director of Marfa Contemporary, Marfa, Texas, and Robin K. Williams, Ford Curatorial Fellow at the Museum of Contemporary Art Detroit, Detroit, Michigan.
Kate Green (M.A. Curatorial Studies, Center for Curatorial Studies Bard College; Ph.D. Art History, University of Texas at Austin) is a curator and an educator. Most recently, as Guest Director of Marfa Contemporary, she has been developing projects with William Cordova and Autumn Knight. As a curator at Artpace she realized exhibitions with Andrea Bowers, Mircea Cantor, Trisha Donnelly, and Kota Ezawa, among others. Green has worked at Dia Art Foundation, MoMA PS1, Portland Art Museum, and PICA, and has taught at Trinity University and University of Texas at Austin. Green's writing has recently been published by Art In America, Artforum.com, and Frieze, and she is currently working with William Cordova on his first monograph, to be published in April 2018.
Robin K. Williams is Ford Curatorial Fellow at the Museum of Contemporary Art Detroit. Most recently she co-curated, with Jens Hoffmann, Sonic Rebellion: Music As Resistance, which explores music and art as vehicles of social change. Formerly she was Andrew W. Mellon Curatorial Fellow of Latin American Art at the Blanton Museum of Art as well as a curatorial fellow at the Visual Arts Center in Austin, Texas. She is currently completing her PhD at The University of Texas at Austin with a dissertation entitled "Joan Jonas's Visual Language." She has published several academic and critical essays, including "A Mode of Translation: Joan Jonas's Performance Installations," which appears in Stedelijk Studies #3, The Place of Performance (2016).
Exhibition Sponsor 
2016 Biennial
Jurors: Christine Berry, director of Berry Campbell Gallery, New York City, and John Yau, noted writer, poet and art critic for Hyperallergic.
Exhibition Dates: November 4, 2016 – January 24, 2017
2016 Biennial Artists:
Phoebe Adams, Phippsburg, ME
Sachiko Akiyama, Skowhegan, ME and Portsmouth, NH
Marcia Annenberg, Boothbay Harbor, ME and New York, NY
Steven Baines, Portland, ME and New York, NY
MJ Blanchette, Kittery Point, ME
Sarah Bouchard, Kennebunkport, ME
Philip Brou, South Portland, ME
Emily Brown, Montville, ME and Philadelphia, PA
Cole Caswell, Peaks Island, ME
Scott Davis, Rockland, ME
Morris David Dorenfeld, Spruce Head, ME
Lynn Duryea, Deer Isle and South Portland, ME
Carly Glovinski, Berwick, ME and Dover, NH
Tonee Harbert, Portland, ME
Richard Iammarino, Rockland, ME
Kayla Mohammadi, Walpole, ME and Boston, MA
Ann H. Mohnkern, Yarmouth and Phippsburg, ME
Paul Oberst, Freedom, ME
Kate Russo, Portland, ME and London, England
Claire Seidl, Rangeley, ME and New York, NY
Gail Skudera, Lewiston, ME
Richard Van Buren, Perry, ME
George Wardlaw, Portland, ME and Amherst, MA
Kathy Weinberg, Morrill, ME
Andrew White, Union, ME
Submission to the 2016 CMCA Biennial was free of charge thanks to the generous support of Allen Insurance and Financial and CHUBB.
2018 CMCA Biennial Submission Guidelines
Who May Apply: Artists with a strong connection to Maine (through full or part-time residency, exhibiting, creating artwork or studying here) working in any medium. Collaborative groups are welcome to apply together.
How to Apply: Applications will be accepted online only through CMCA's submittable.com form which will be available beginning on January 1, 2018.
Applications will be accepted from January 1 to April 2, 2018. You will be prompted to:
Complete the application. Please provide your contact information, including your mailing address, email, phone number and website. Please provide the name of the town in Maine you are associated with if different from your mailing address and describe your Maine connection.
Submit a current resume PDF. Do not exceed 3 pages. Title file as follows: Lastname_resume
Submit a current artist statement PDF. Do not exceed 150 words. Title file as follows: Lastname_statement
Work in all mediums created within the past two years will be considered. For video, performance, sound or installation works, please consider the physical layout and structure of the CMCA galleries and note any technical requirements. Artists are responsible for tech equipment beyond what CMCA currently holds. Project proposals will be considered for new work. Upload your proposal materials in the work sample section. For questions regarding this, please contact Bethany Engstrom at bengstrom@cmcanow.org
Upload up to 6 images, video and/or audio clips. Two of the images may be details. CMCA Artist Members* may submit an additional 4 images, either details or other work.
File formats accepted: jpg, pdf, mp3, mov. Images must be 1920 pixels on the longest side. Audio and video files must not exceed 10M. Links to video are also accepted.
Title files as: number_last name_title_year of work. Works must be numbered in the order you would like them viewed. For numbers 1-9, please add a zero in front. Eg: 01_Doe_Untitled_2017.jpg or 02_Doe_Untitled_detail_2017.jpg.
Submit an image description list PDF including title, date, medium, and dimensions in inches (height x width x depth) in numerical order corresponding with the uploaded images. You may also include a brief background description (50 words or less) related to the images and any special requirements. Title file as: Lastname_imagelist
Applicants will be notified of selections by email on May 4, 2018.
For assistance, please contact Bethany Engstrom at bengstrom@cmcanow.org.
If you would like to submit a proposal for a specific location at CMCA, you can view the floor plan here. Proposals can be made for Galleries 1, 2 and 3, the Lobby and the Corridor walls.
Works submitted for the Biennial must be available for the duration of the exhibition if selected. If submitting a proposal, representative samples may be submitted if noted on the image description list. Work must be exhibition ready. Artists are responsible for the delivery and pick up of their work to and from CMCA.
*To become an Artist Member, Click Here. Artist Members receive unlimited free admission for one year, listing in our online Artist Directory, discounts on workshops, lectures, and classes, and 10% discount on Gallery Shop purchases.